Introduction of toothed roller Crusher:

The Toothed Roll Crusher is suitable to the industries of coal, metallurgy, mineral, chemical and construction materials, and it is more suitable to crush raw coal (included gangue) of big coal mine or coal separating plant. The electrical motor and speed reducer was connected by distance limited hydraulic turbo coupling, which prevents the dynamic overload and sensor overload for safe operation. The distance between the toothed rolls is adjusted by hydraulic and the bearing or the toothed rolls was centralized lubricated. I t has the features of optimal designing of gear shape, the choice crushing between tension and cutting, high efficiency with low consumption, uniform production size.

Features of toothed roller crusher:
1.two functions of screening and crushing
2.the double overload protection
3.assembly flexible and convenient maintenance
4.high efficiency, reasonable structure and long service life
5.whole sealing structure, little noise, the feed-out size uniform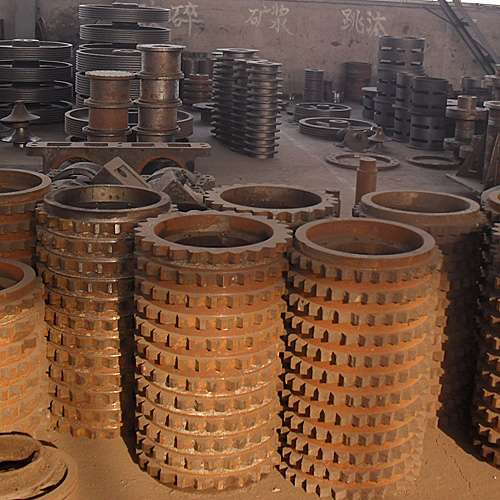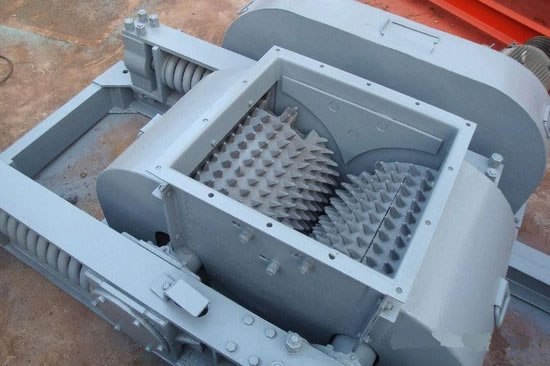 Principle of toothed roller crusher:

Toothed roll crusher consists of roll wheel, roll bearing, pressing device, adjusting device and driving device etc. Discharging size adjustment: between two roller equipped with cognate or gasket adjusting device, top of the wedge device capped with adjustment bolts. When the adjustment bolts pull upward wedge which will bear against the fixed wheel to make it deviate from the movable roller wheel, then the gap between wheels become large, discharging size become bigger, otherwise the opposite, gasket device is through the quantity or thickness to adjust the materials size. When adding gaskets the gap between wheels become large, when reducing gaskets the gap between wheels become small, so the discharging size becomes small. Driving structure is two motors through triangle belt drive to grooved pulley which drag roller rotating according to relative direction. In crushing stage, material is broken by roll wheel; final product is discharged from chassis. For safety, transmission part should be installed safety guard according to actual situation.