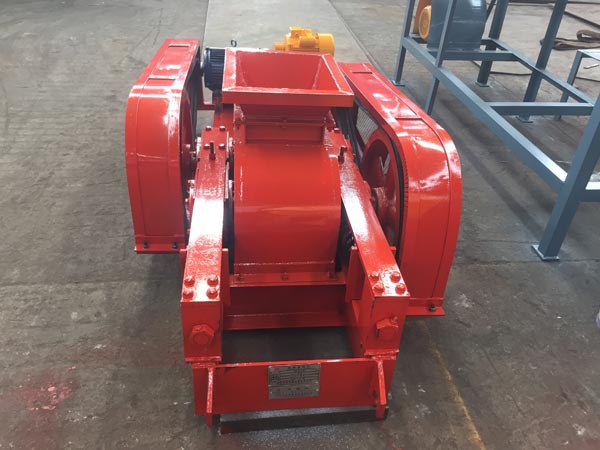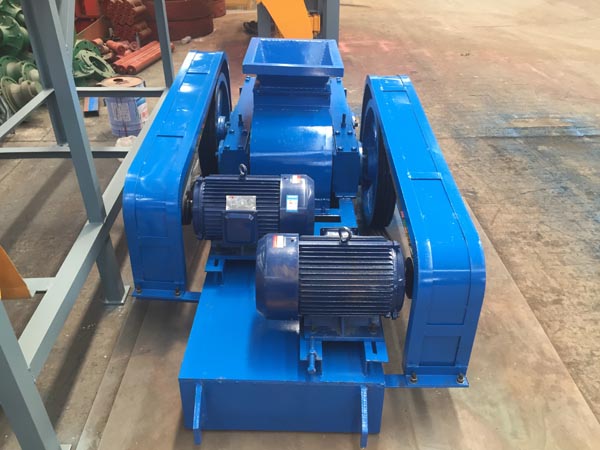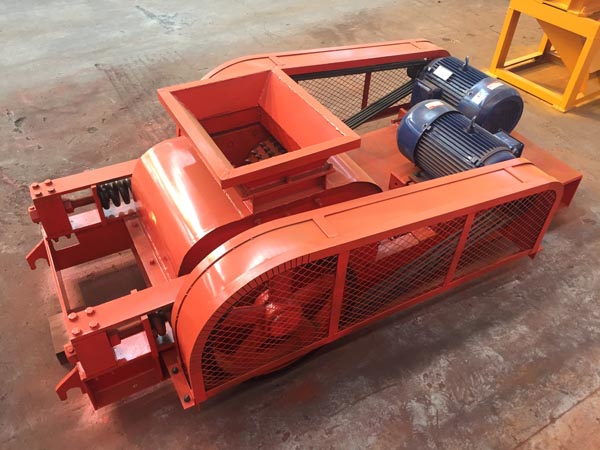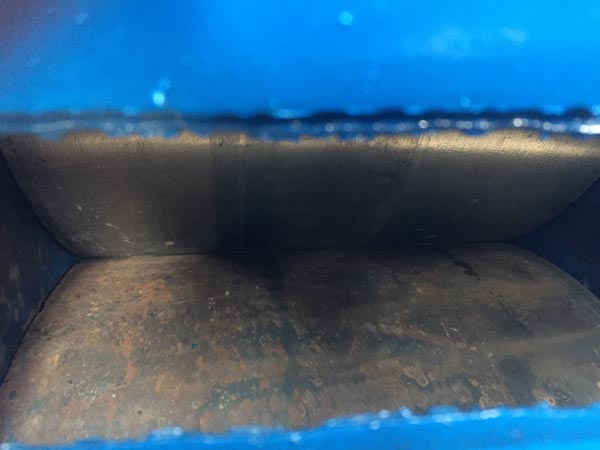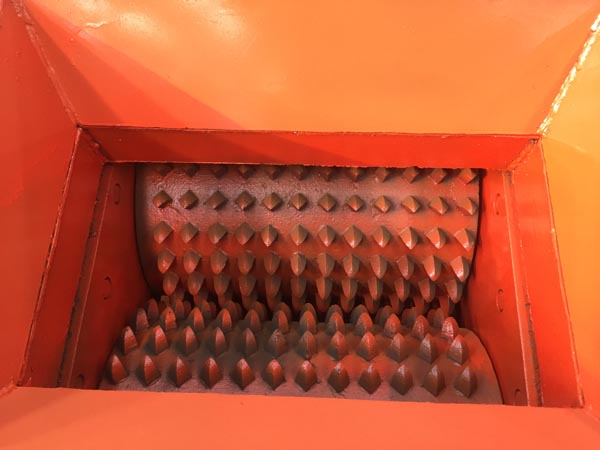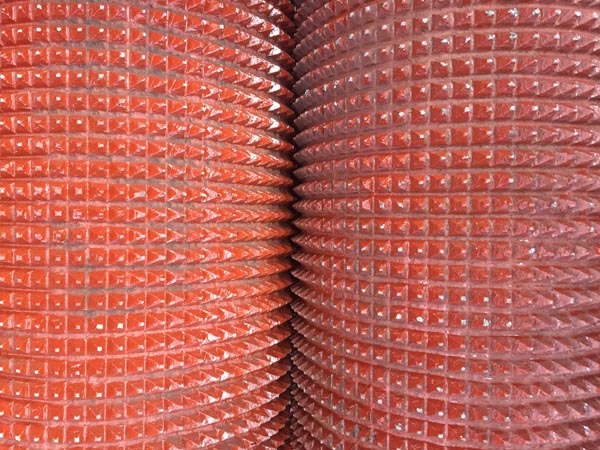 This series of roll structure is composed of rollers, adjustment and drive device.

Introduction of Roll Crusher:

The roll crusher(roller crusher) can grind hard, medium hard ore and rock in mine, chemical, cement, refactory, abraser, construction industry, etc. Roll crusher has better effect than common machine in construction material industry.
The working principle of Double Roll Crusher:
Adjustment of discharging granularity: There is wedge or gasket adjustment device between two rollers of roller crusher. The adjusting screw bolts are fixed on the head of wedge head. When the adjusting screw bolts pull the wedge upwards, the wedge makes the roller be apart from fixed pulley. The gap between the two rollers becomes bigger and then the discharging granularity becomes bigger. When the wedge goes downwards, the gap of the two wedges becomes smaller and then the discharging granularity becomes smaller. Gasket device adjusts the granularity by decreasing and increasing the gasket numbers or thickness. When the gasket number increases ,the gap of two rollers and granularity become bigger, on the other hand ,the gap and granulariyt become smaller.
Main technical parameters of Double Roll Crusher:
Type

Max Material

in size

(mm)

Material

out size
(mm)

Yield
(t/h)

Motor power
(kw)

Machine

weight
(kg)

2PG-400x250

25

1-8

5-10

11

1500

2PG-400x500

25

1-8

10-15

22

3200

2PG-610x400

40

1-20

15-35

30

4500

2PG-750x500

40

2-20

20-40

37

12250

2PG-900x500

40

3-40

20-50

44

14000

2PG-1000x1000

50

3-50

30-70

74

24000

2PG-1200x1000

70

3-60

40-80

90

35000

2PG-1200x1500

70

3-60

50-100

110

45000