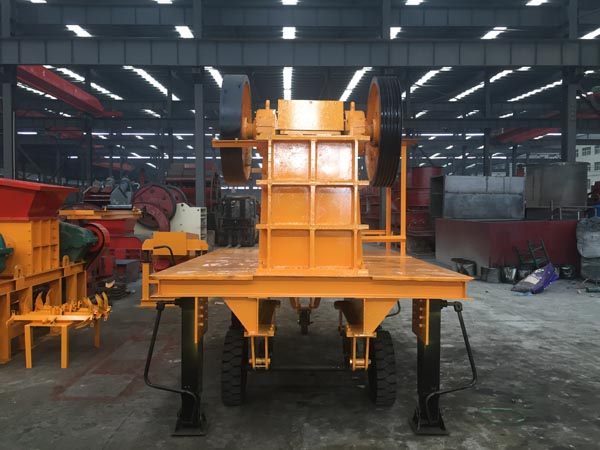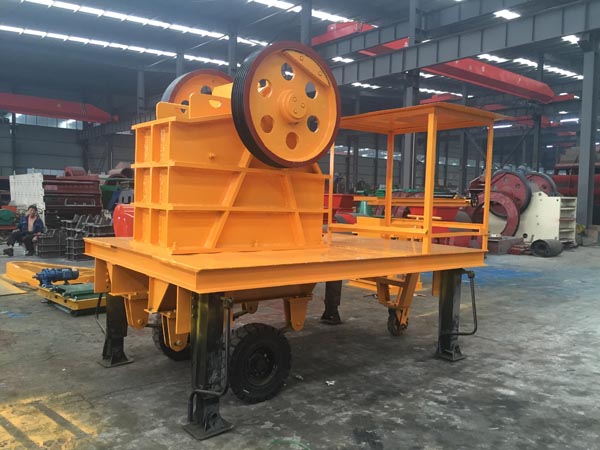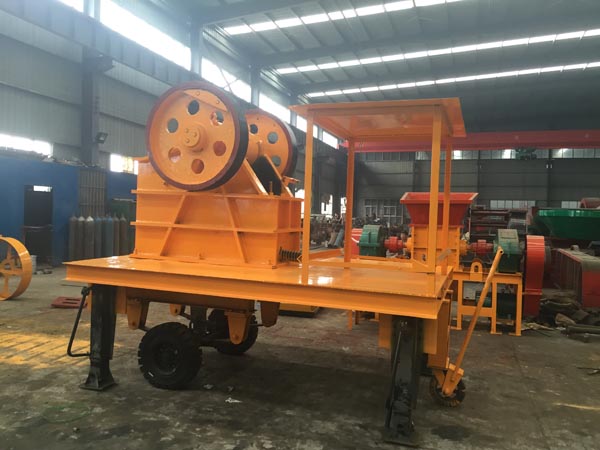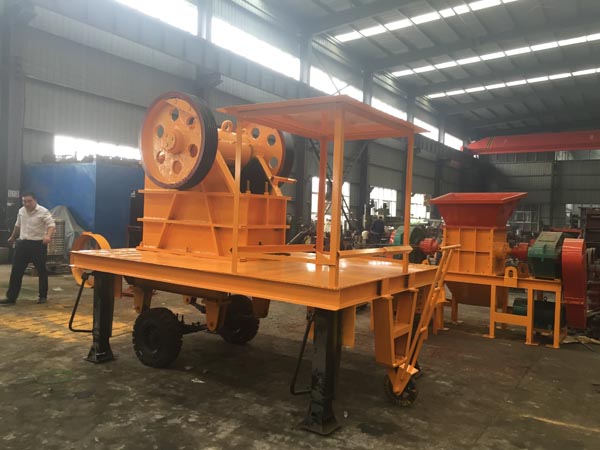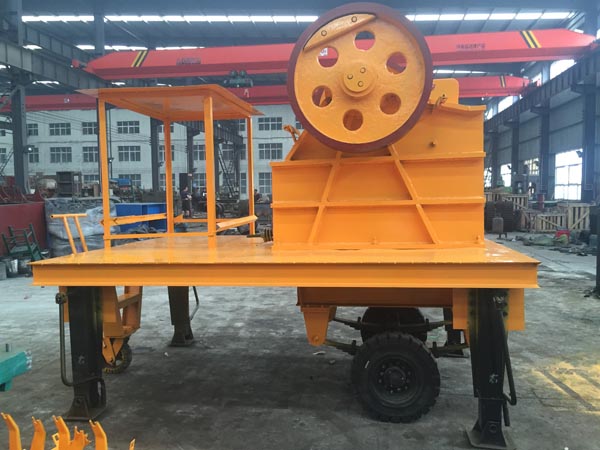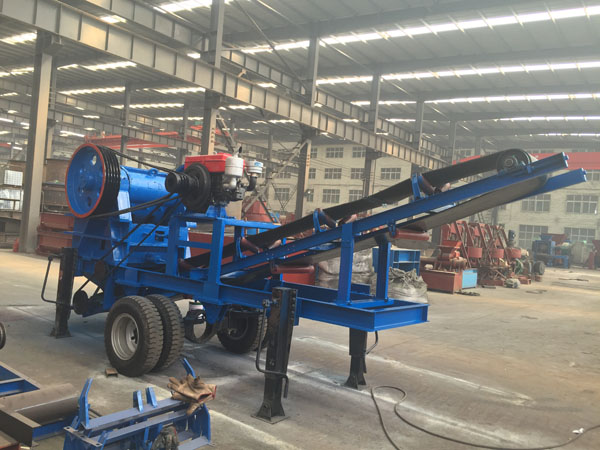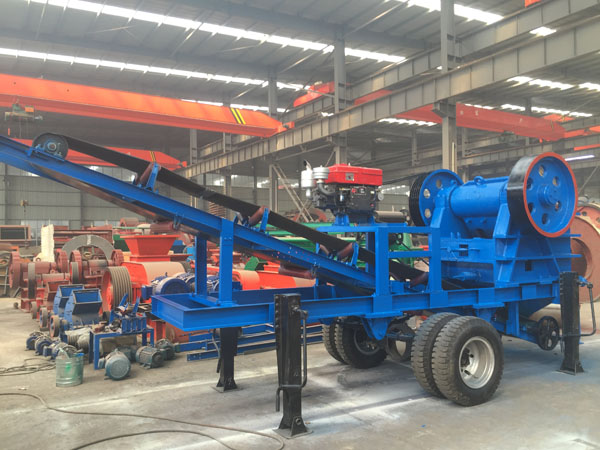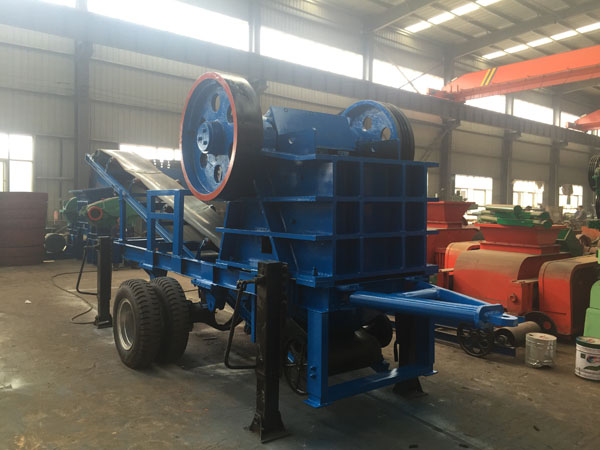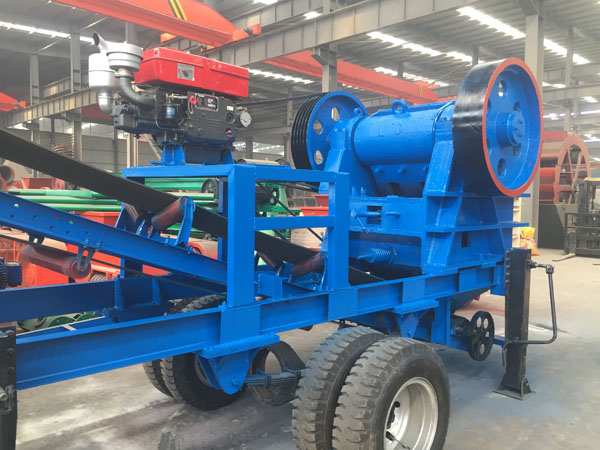 The Mobile Jaw Crusherwas designed by ourselves, utilizing the very latest European technology, including finite element techniques to minimize stress levels within the frame itself. Liming Heavy Industry (Shanghai) has used all our experience gained over the last 23 years in manufacturing crushers, to produce our most modern and efficient crushers, Especially Mobile Jaw Crusher,which is targeted at the Recycling and Aggregate Contractor segment of the market.
The Mobile jaw crusher has the added benefit of eliminating stress on the chassis. The crusher is welded in low stress areas, thus giving longer life.
The feeder is equipped with a grizzly section located at the discharge end for removal of fines. This feature allows the passage of fine material direct to the discharge conveyors, so that it does not pass through the Jaw Crusher feed opening.
This design makes possible a high production capacity by avoiding the accumulation of fine material (sometimes mud or clay) at the bottom end of the crusher chamber. The layer of fine material separated by the grizzly feeder is fed on to the main conveyor belt before the drop point from the jaw crusher and reduces the impact from the larger stones on the belt, beneath the Jaw Crusher. The fine material and the crushed product are transported on the main conveyor.
As an option, a separate natural fines belt conveyor can take out the natural fines.
Mobile Jaw Crusher Specifications
Model
Technical data

YG830E46

YG938E57

YG938E69

YG114E710

YG134E912

Transportation Length (mm) (If there is an diesel generator)

8600

9800

11000

13000

14000

10000

11600

12000

14000

15500

Transportation Width (mm)

2450

2450

2450

2450

3000

Transporation Height (mm)

3800

3500

3600

4500

4800

Maximum Length (mm)

12000

13300

13200

15000

17000

Maximum Width (mm)

2800

2900

2900

2900

3100

Maximum Height (mm)

3800

4100

4600

5800

5800

Weight (T)

26

32

41

55

81

Tire Configuration

Uniaxial

Dualaxial

Triaxial

Triaxial

Quadrqxial

Jaw crusher

PE400×600

PE500×750

PE600×900

PE750×1060

PE900×1200

The maximum Feeding size (mm)

350

425

480

630

750

Discharge opening size(mm)

40-100

50-100

65-160

80-140

95-165

Capacity (T/h)

15-60

50-100

60-130

100-250

160-380

Vibrating Feeder

GZD850×3000

GZD960×3800

GZD960×3800

GZD1100×4200

GZD1300×4900

Belt conveyor

B650×7M

B650×7.5M

B800×8M

B1000×9M

B1200×11M