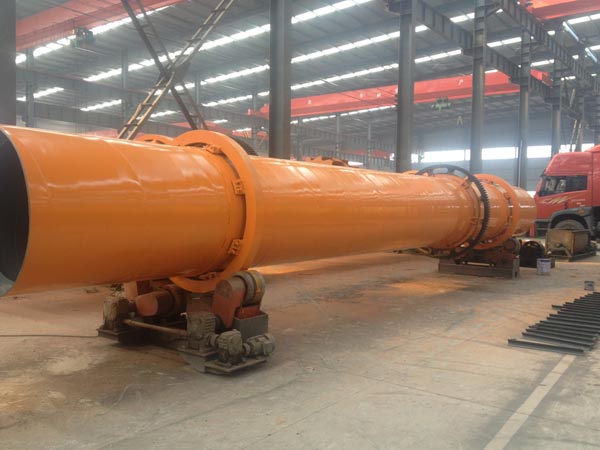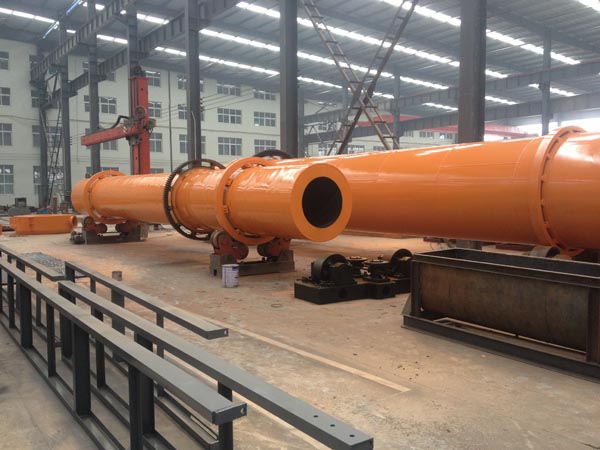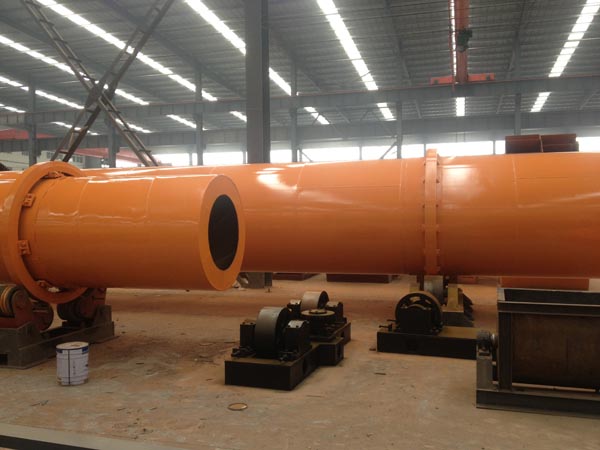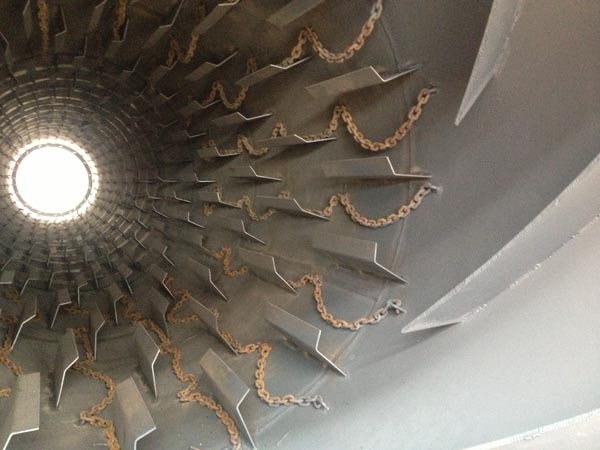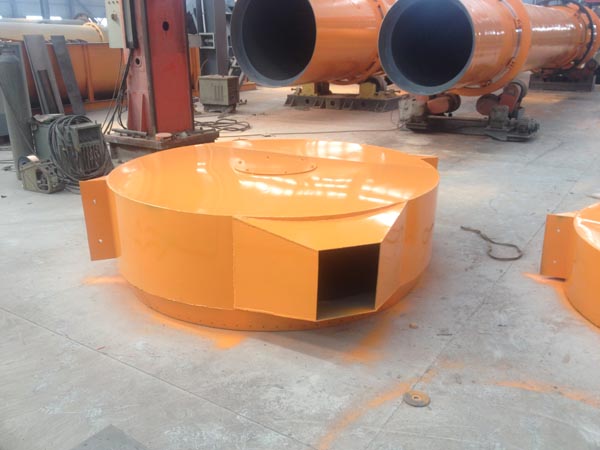 The Rotary Dryer is widely used in the field of building materials, metallurgies, chemical industry, cement and so on. It can dry slag, coal powder, mining powder, clay, sand, limestone and so on. It is made into rotary body, lifting blade, driving device, supporting device etc. The Dryer has advantages of reasonable structure, high efficiency, low energy consumption and convenient for transportation.
Working Theory of Rotary dryer
Rotary dryers consist of a horizontally inclined rotating cylinder. Material is fed at one end and discharged at the other end. In direct-type rotary dryers, hot gases move through the cylinder in direct contact with the material, either with or against the direction of its flow. The cylinder is equipped with flights, which lift the material and shower it down through the hot gas stream.
The Rotary dryers has been optimized a lot , which possesses the following characteristics :
1. The internal adopts assembled structure which has improved the accuracy of the equipment and it is easy to transport and install.
2. According to the characteristics of different fertilizers ,we have arranged the second granulation zone reasonably so as to improve the granulation effect .
3. Adopts assembled hoist board so as to exchange heat fully and lower the energy consumption .
4. Temperature induction monitor ,uniform vibration and airproof setting , which improve performance and productivity efficiently .
5. The assorted combustion furnace is a type of energy-efficient and has the characteristics of smaller area ,easy regulation and equipped with greenhouse .
Technical parameters of H series rotary dryer