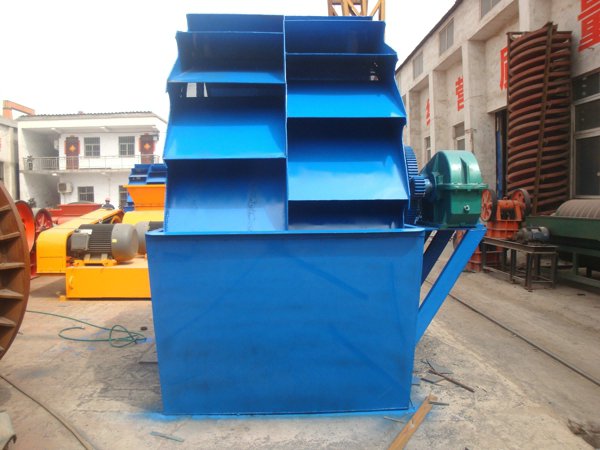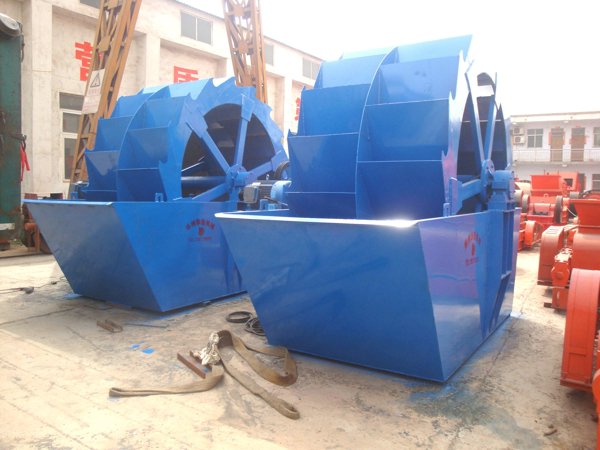 Introduction of Sand Washing Machine:
Sand washing machine is widely used in metallurgy, construction and hydropower industry for washing, classify and purification working. It is applicabel to wash the fine granularity and coarse particle size materiel. It is especially applicable to wash construction sand and paving sand. This sand washing machine has the features of reliable structure, convenient maintenance, big capacity, low power consumption, high cleaning level. The new sealling structure, totally closed oil bath type drive device and adjustable overflow weir plate promises that the machine works efficiently.
Features of sand washing machine:
1. This machine's structure is simple. The impeller drive device is seperated with water and the watered materiel avoiding that the bearing is damaged by deeping in water, sand, or contamination.
2. This machine has obvious advantages compared with screw sand washer. The details is as follows:
a. The medium and fine sand are washed away less. The washed costruction sand's gradation and modulus of fineness can get the standard which is regulated in national ' construction sand' and ' construction scree and gravel'.
b. There is almost no wearing parts except screen mesh.
c. The machine usage life is long.
Main parameters of sand washing machine:
Type

Capacity

(t/h)

Return sand capacity

(t/h)

Power

(kw)

Weight

(kg)

GX2000

8-40

3-8

4

1900

GX2600

20-100

5-15

5.5

3500

GX2800

50-130

8-70

7.5

5100

GX3200

240-300

80-130

11

8800

GX3600

280-500

100-200

15

14200