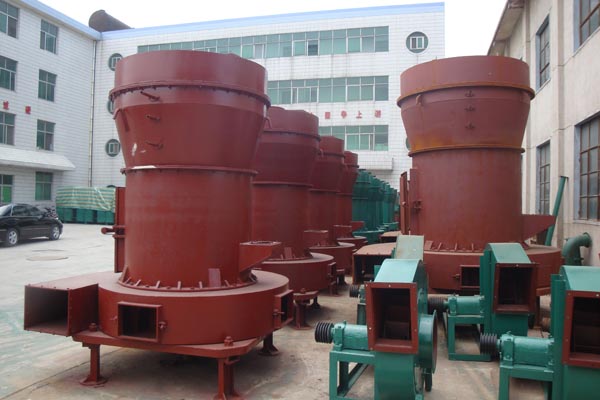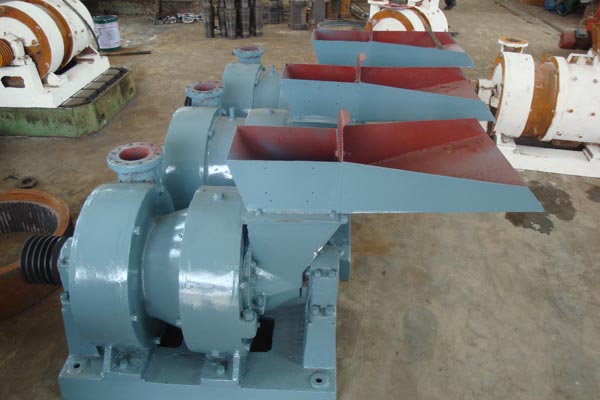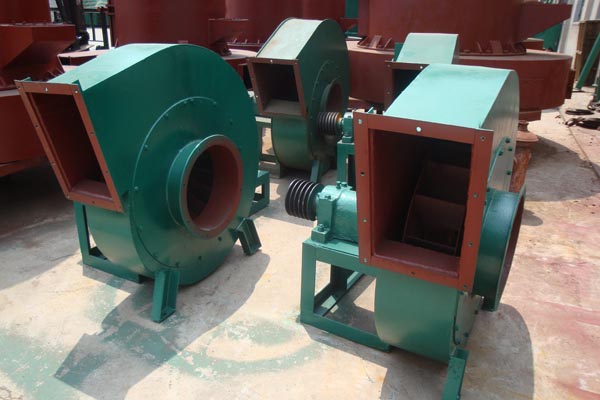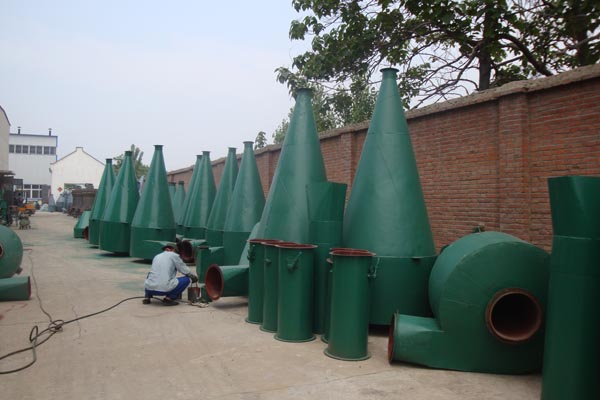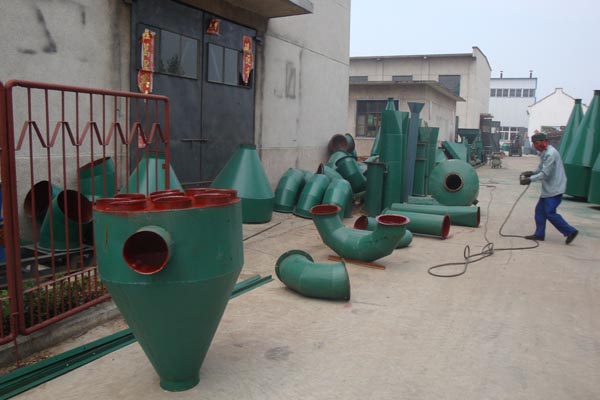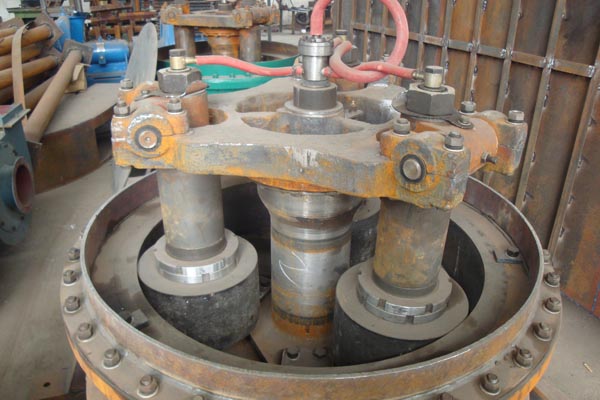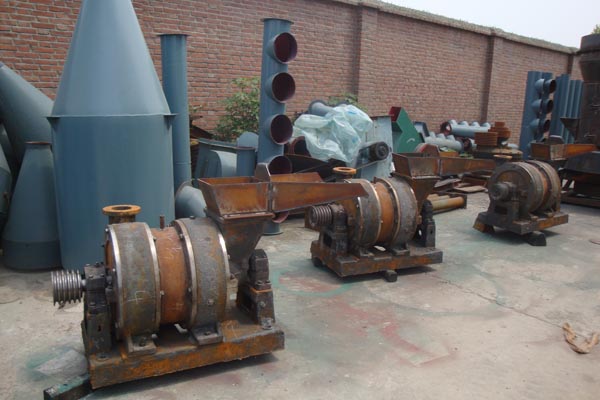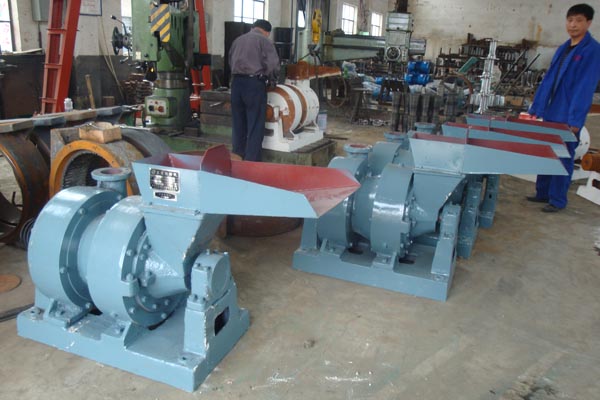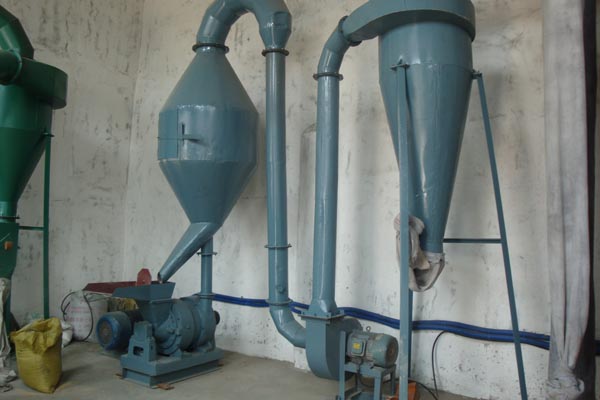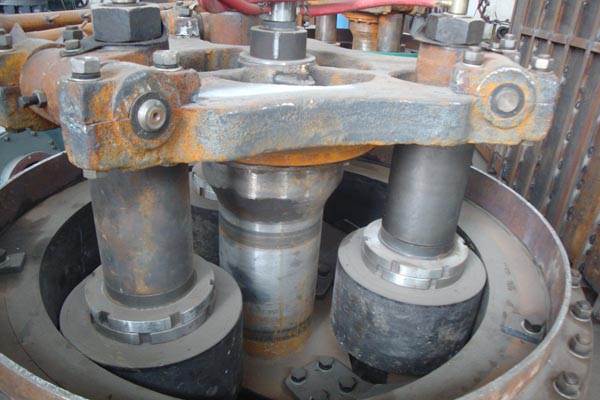 The machine is used for grinding the barite, limestone, kaolin, cerames, ahd slags, etc, below scale 9.3 of Mohs hardness and 280-odd sorts of non-inflammable and non-explosive stuff in the trades of mining, metallurgical industrial, chemical engineering and building material for high fine powder generation and processing. The product size is adjustable in the range of 80-425 (1000 the finest) meshes. It is possible to product 30-80 mesh coarse powder through special device in the machine.
Working process:
In the main frame, a 100-1500 kg powered pressure spring is fixed to the roller suspender. After the grinder is put into effect, the roller rotates around the main shaft, and rolls closely against the ring pressed by the high pressure spring and centrifugal force. And its rolling pressure ration is 1.2 times higher than that of the raymond grinder under the same power condition and the production output is raised to substantial degree.
When a certain degree of wear of roller and ring is effected, it is recommended to adjust the length of the spring to maintain the constant pressure between the roller and the ring. As a result, the stable output and fineness are ensured.
Technical parameters of High-strength Raymond mill
| | | | | |
| --- | --- | --- | --- | --- |
| Type | High-strength97 | High-strength93 | High-strength86A | High-strength66 |
| Feeding size(mm) | <=25 | <=25 | <=20 | <=15 |
| Size of finished product(mm) | 0.125-0.033 | 0.613-0.033 | 0.125-0.033 | 0.125-0.033 |
| shift output at different material fineness(t) | 4-55 | 3.5-40 | 3-33 | 1-20 |
| Rotate speed of central shaft (r/min) | 130 | 160 | 160 | 180 |
| Diameter of pulverzing ring (mm) | 1050 | 1006 | 907.5 | 725 |
| Diameter of pulverzing roller(mm) | 310 | 300 | 270 | 210 |
| Height of pulverizing roller(mm) | 170 | 160 | 150 | 150 |
| Main Motor | y225s-4-37 | y225m-8-30 | y225m-8-32 | y200L-8-15 |
| Fan Motor | y200L-4-30 | y200m-2-22 | y160E-4-18.5 | y160m-4-11 |
| Analyzer motor | yc120-4A-5.5 | yc122-6-3 | y112m-6-2.2 | y112m-6-2.2 |