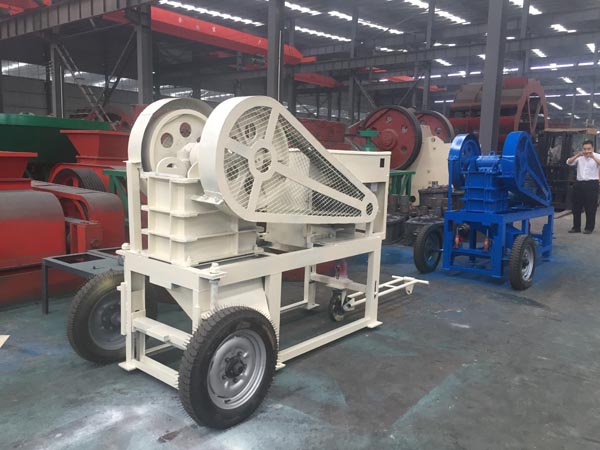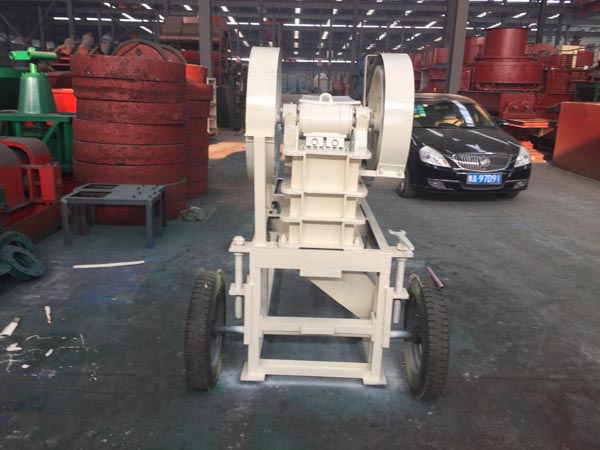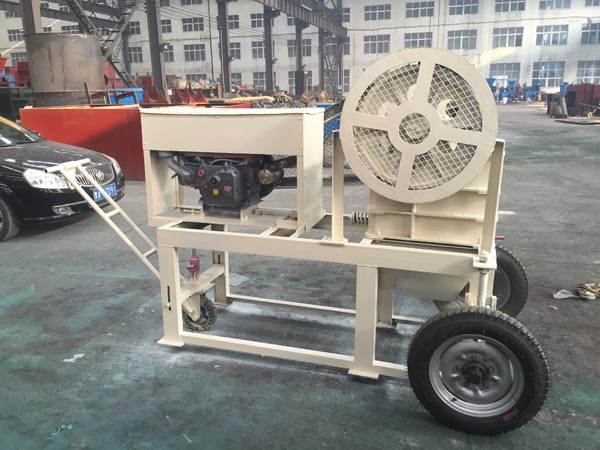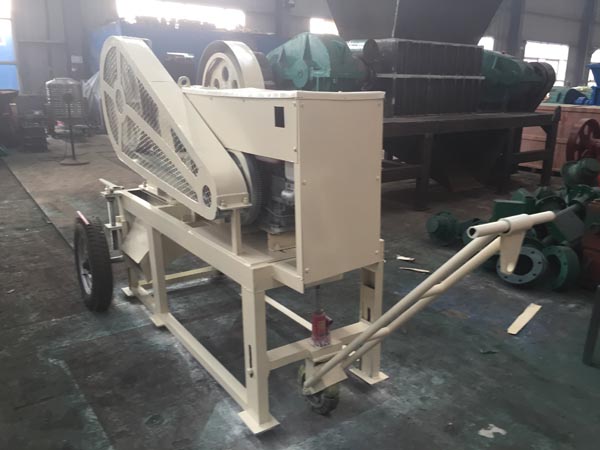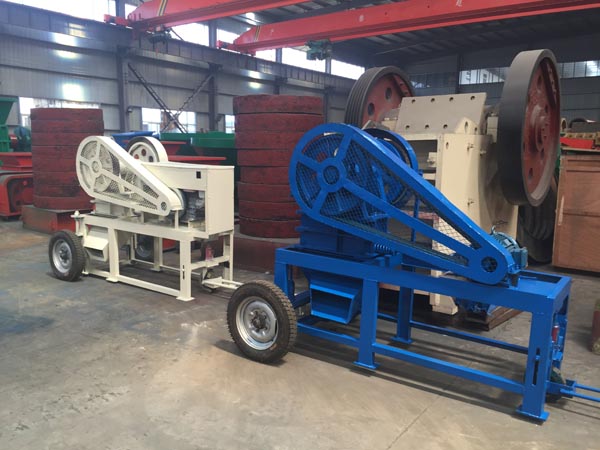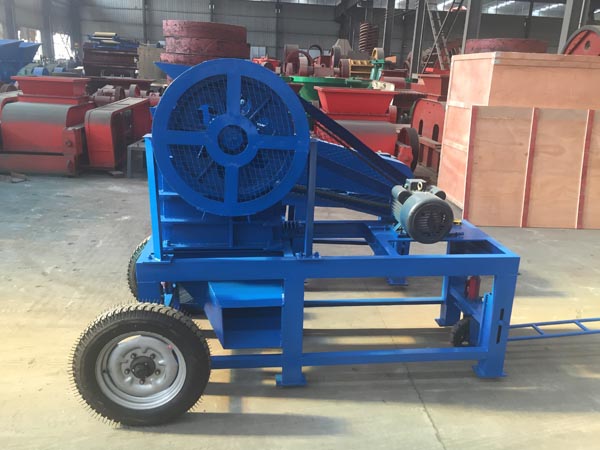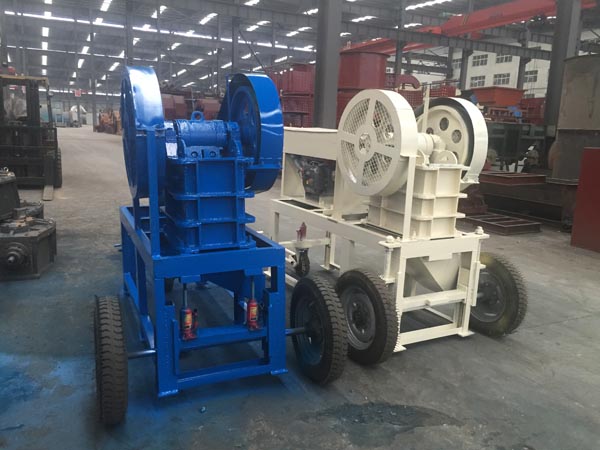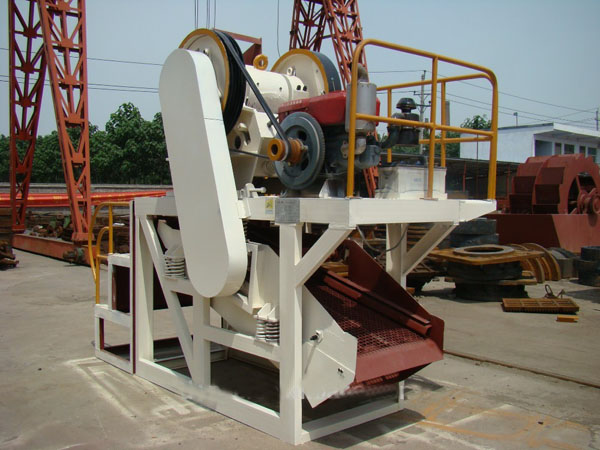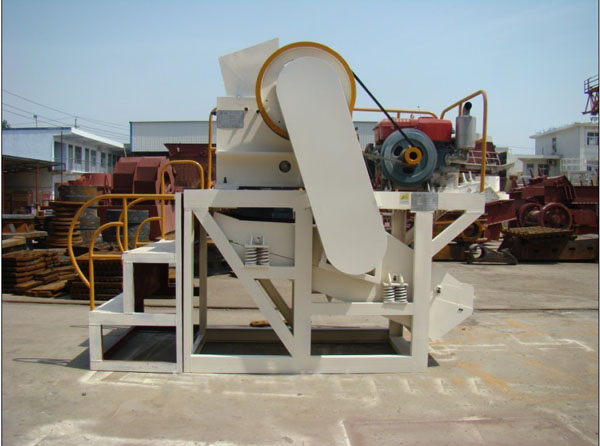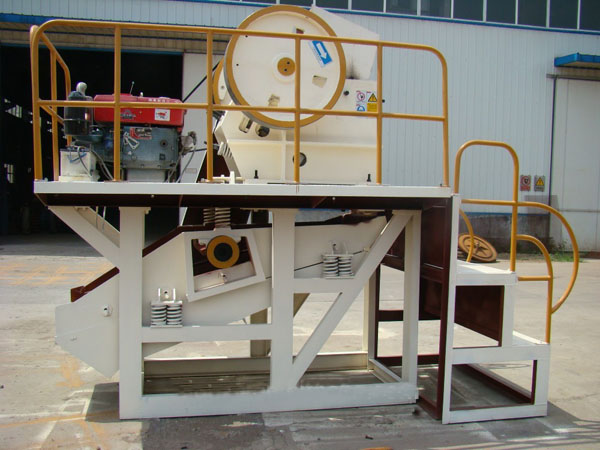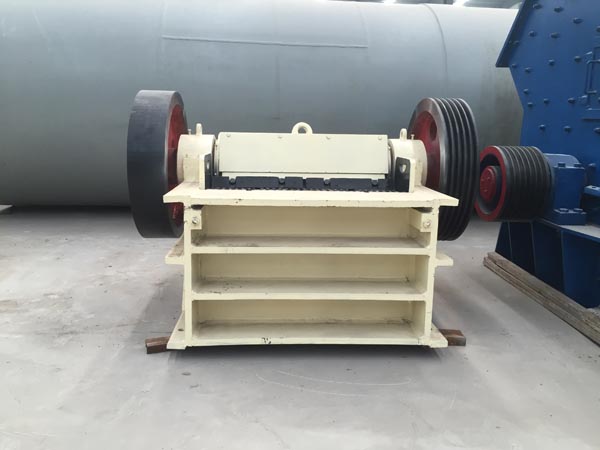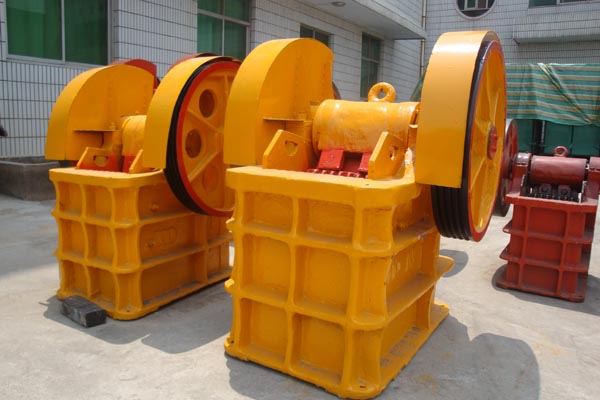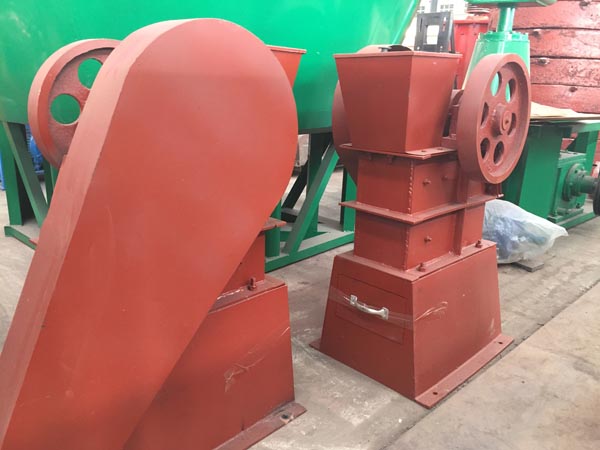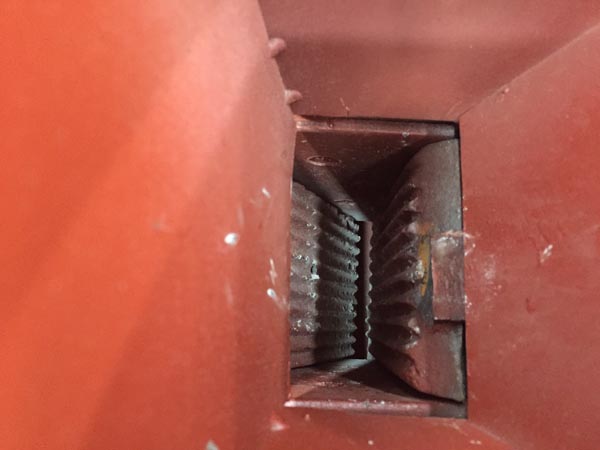 The detailed pictures for crushing machine
Mobile jaw crusher with diesel engine
Vibrating screen integrated machine for jaw crusher
Laboratory jaw crusher

Description of Jaw crusher

Jaw crusher is not only able to be used together with mine-selecting and gravel processing equipments but also be used independently. The Jaw crusher is used for Primary crushers and Secondary crushers for crushing all kinds of minerals and rocks with compressive strength less than 320 mpa. There are two types of Jaw crusher: coarse jaw crusher and fine jaw crusher. We Zhengzhou Huahong Machinery also manufacture Mobile jaw crusher, Single toggle jaw crusher and other Jaw breakers.
Working principle of Jaw crusher
The strip and strip pulley are driven by a motor, and the moving jaw moves up and down via eccentric shaft. The angle between fixed jaw and moving jaw becomes smaller when the moving jaw runs down, then the materials are crushed into pieces. It will become bigger when the moving jaw runs up. The moving jaw board leaves the fixed jaw board under the action of pole and spring, and then the end products come out from the crushing cavity. And also, Jaw crusher is always used as the Primary jaw crusher.
Jaw crusher's Performance and Features
1. Crushing cavity is deep and there is no dead area, which improves feeding capacity and output;
2. High reduction ratio and uniform final product size;
3. Spacing piece type discharge-hole adjustment device is reliable and convenient;
4. Reliable and safe lubrication system, convenient replacement of parts and small work load of maintenance;
5. Simple structure, operational reliability and low operation cost;
6. Energy-saving: single machine can save energy by 15% to 30%; the system can save energy by over 30% to 60%;
7. Large adjustment range of discharge hole can meet the demands of different users;
8. Low noise and little dust;
9. Simple structure; convenient maintenance and use; stable performance; low operation cost; high reduction ratio.
10. The outlet employs pad-style adjustment devices, convenient and reliable, and increases the flexibility of the equipment.
Jaw crushers / Jaw breakers operating environment
When in the process of the great broken stones broke into small stones, the first crusher is often referred to as 'master' crusher, the longest history and most solid crusher is jaw crusher. When feed to jaw crusher, materials from the top of the entrance into the broken room with tooth broken, the tooth broken tremendous force the material to the top of the wall, it will be broken into smaller stones. Supporting the tooth movement is an eccentric shaft. This axis runs through the fuselage frame. Eccentric movement is usually arisen by fixed at both ends of the flywheel axis. Flywheel and eccentric support bearing is often using spherical roller bearings. Bearing working environment is extremely harsh. Bearings must support enormous impact load\abrasive water and high temperature. Though the working environment is extremely harsh, the jaw crusher still can work very reliably. this is a key element to ensure the productivity.
Technical parameters of Jaw crusher
Model

Max.

feeding

size

(mm)

Adjusting

range of

discharge

opening

(mm)

Capacity

(t/h)

Rotation

speed of

eccentric

shaft

(r/min)

Motor

power

(kw)

Total

weight

(t)

Dimensions

(L*W*H)

(mm)

PE-150*250

125

10-40

1-3

250

5.5

0.8

720*660*850

PE-200*300

180

15-50

2-6

260

7.5

1.2

910*750*990

PE-200*350

180

18-70

3-10

260

11

1.5

1000*870*990

PE-250*400

210

20-60

5-20

300

15

2.8

1300*1090*1270

PE-400*600

340

40-100

16-60

275

30

7

1730*1730*1630

PE-500*750

425

50-100

40-110

275

55

12

1980*2080*1870

PE-600*750

500

150-200

80-240

275

55

15.8

2070*2000*1920

PE-600*900

500

65-160

50-180

250

55

17

2190*2206*2300

PE-750*1060

630

80-140

110-320

250

110

29

2660*2430*2800

PE-800*1060

640

130-190

130-330

250

110

29.8

2710*2430*2800

PE-830*1060

650

160-220

150-336

250

110

30.7

2740*2430*2800

PE-870*1060

660

200-260

190-336

250

110

31.5

2810*2430*2800

PE-900*1060

685

230-290

230-390

250

110

33

2870*2420*2940

PE-900*1200

750

95-165

220-450

200

110

52

3380*2870*3330

PE-1000*1200

850

195-265

315-500

200

110

55

3480*2876*3330

PE-1200*1500

1020

150-350

400-800

180

160

100.9

4200*3300*3500

PE-1500*1800

1200

220-350

500-1000

180

280

122

5160*3660*4248

PE-1800*2100

1500

300-400

600-1200

160

400

150.6

6210*4013*4716

PEX-150*750

120

18-48

8-25

320

15

3.8

1200*1530*1060

PEX-250*750

210

25-60

13-35

330

30

5.5

1380*1750*1540

PEX-250*1000

210

25-60

16-52

330

30

7

1560*1950*1390

PEX-250*1200

210

25-60

20-61

330

37

9.7

2140*1660*1500

PEX-300*1300

250

20-90

16-105

300

55

15.6

2720*1950*1600