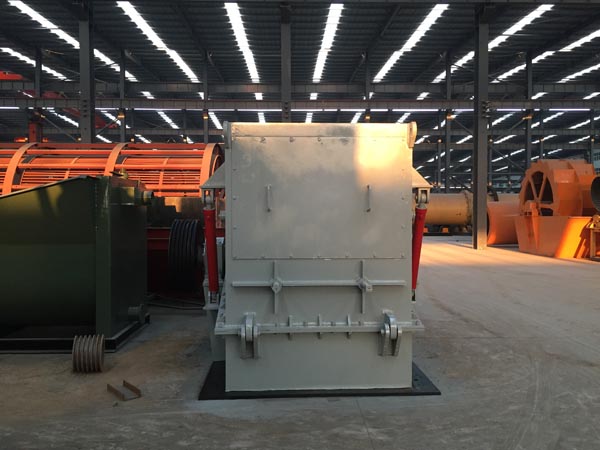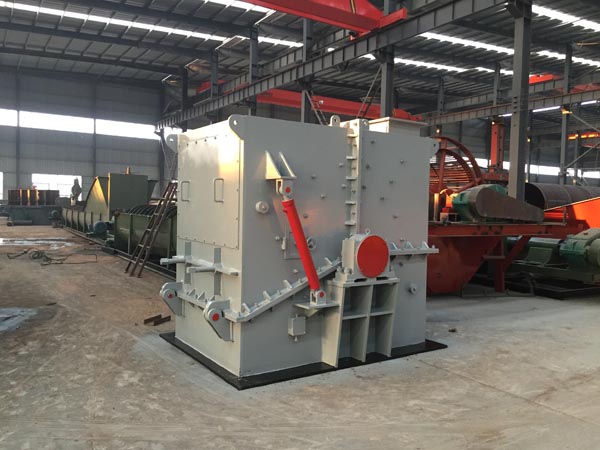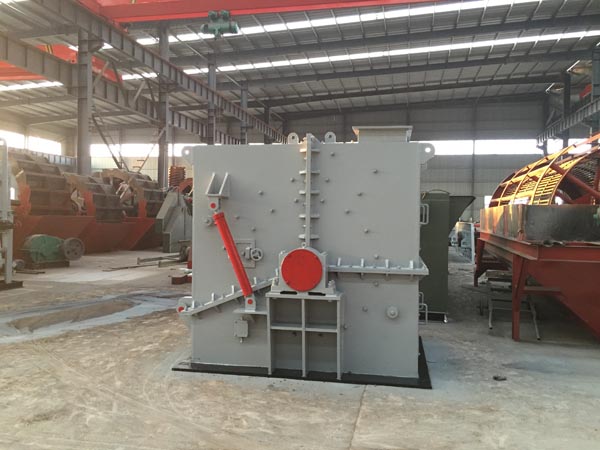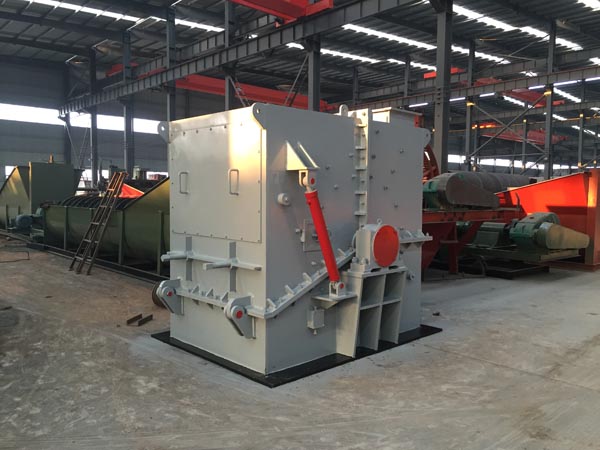 Main Purpose of Ring hammer Crusher
This series crusher is PCH ring-hammer crusher. It is a kind of new type crushing machinery, which is widely applied to crushing the crumbly and middle hard materials with less moisture. It is applicable to crushing ores such as coal, gangue, sandstone, shale, limestone, gypsum in the industries of building materials, metallurgy, chemical industry, thermal power generation industry. This series crusher are with the advantages of reliable and stable work, long service life, compact structure, less dust, lower noise, light weight, easy maintaining, less power consumption and strong quality of discharging super-hard materials, etc.
The main working part of the Ring-hammer Crusher if the rotor with hammer rings. The rotor is consisted of hammer ring shaft and the ring hammer, etc. The rotor driven by motor rotates at a high speed in the crushing chamber. The materials are conveyed into the chamber from the top inlet, then impact by the high-speed rotating hammer ring, thus crashed, squeezed ground among the materials and finally achieved the goal of crushing. At the bottom of the rotor, there are grate plate equipped, the crushed materials which smaller than the grate hole size can be discharged through the grate plate, while the larger ones will be crushed by the hammer ring till the required size and be discharged.
Characteristics of Ring Hammer Crusher:
1. Large feeding opening, deep crushing cavity, applicable to hard and large materials, less rock powder in the product.
2. Materials suspended, lower power consumption for crushing
3. New kind of hammer provide great impact
4. Hammer axle is adjustable when being installed; hammer head has a long service life
5. Grid size is adjustable, particle size is controllable, particle shape is better
6. Chassis can be turned for convenient maintenance
7. Square shank bolts, resistant to impact and wear
8. With Compact structure, the equipment is with high rigidity
9. Split structure, easy handling and installation;
Main Technical Parameters of Ring Hammer Crusher:
Model

Feed Size
(mm)

Discharge Size
(mm)

Capacity
(t/h)

Rotor Speed
(r/min)

Motor

Weight

(t)

Overall Dimension (mm)

Model

Power

(Kw)

PCH0402

≤200

≤10-30

8-12

960

Y132M2-6

5.5

0.8

810x890x560

PCH0404

≤200

≤10-30

16-25

970

Y160L-6

11

1.05

980x890x570

PCH0604

≤200

≤10-30

22-33

970

Y180L-6

15

1.43

1050x1270x800

PCH0606

≤200

≤10-30

30-60

980

Y225M-6

30

1.77

1350x1270x1080

PCH0808

≤250

≤10-30

70-105

740

Y280M-8

45

3.6

1750x1620x1080

PCH1010

≤300

≤10-30

160-200

740

Y315M2-8

90

6.1

2100x2000x1340

PCH1016

≤300

≤10-30

300-350

740

JS-128-8

155

9.2

2700x2000x1350

PCH1216

≤350

≤10-30

620-800

740

Y450-8

355

15.0

4965x2500x1600

PCH1616

≤400

≤10-30

700-900

740

YKK5001-8

400

19.3

5365x2500x1680