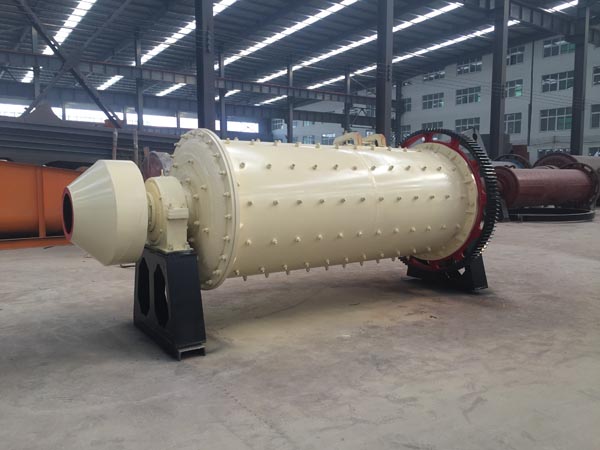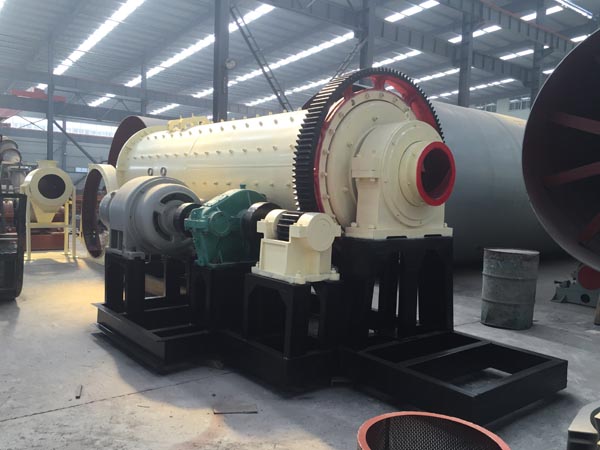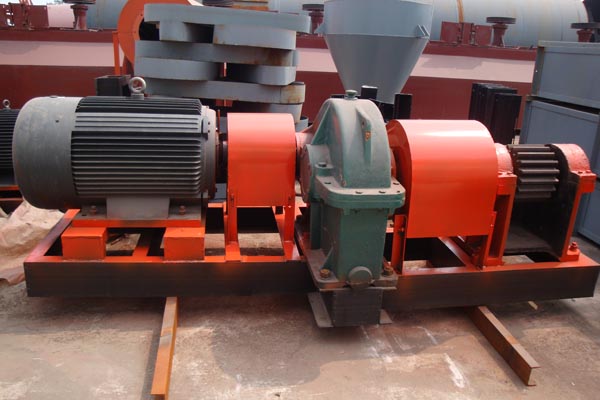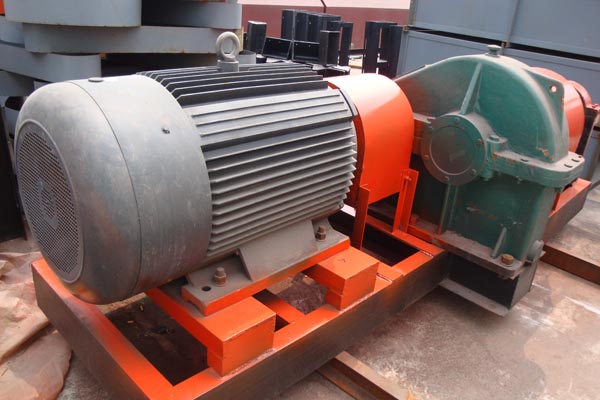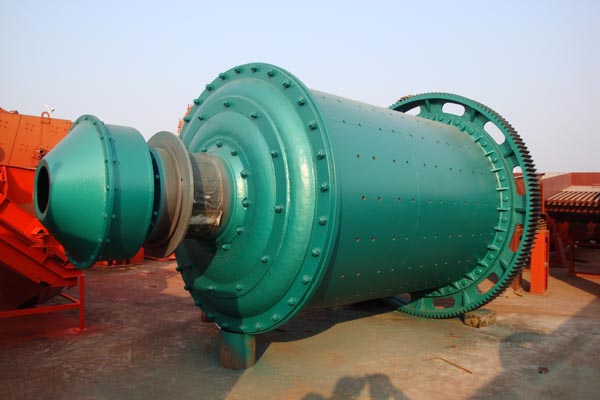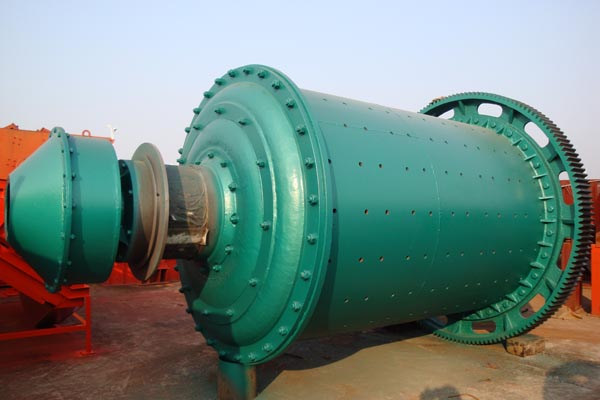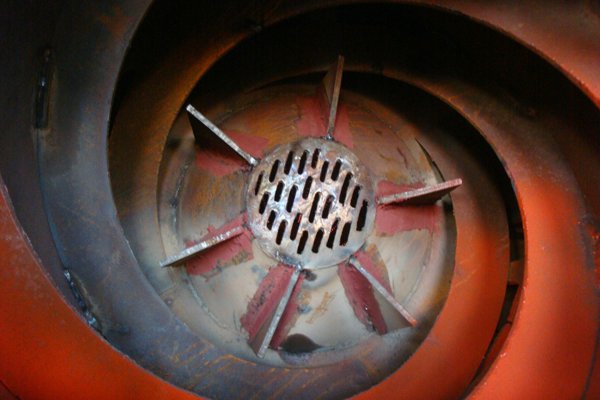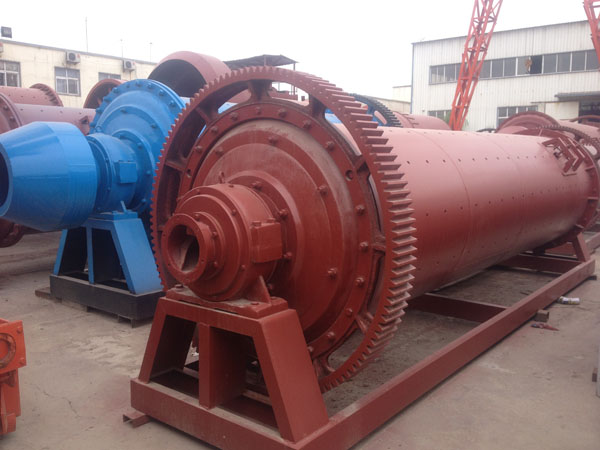 The main application of the ball mill:
The ball mill is the key equipment that material to be broken, and then to be smashed . It is widely used in cement, silicate products, new building materials, refractory materials, fertilizer, black and non-ferrous metal processing and glass ceramics production industry,have dry or wet grinding on a variety of ores and other grind-able materials.
Working principle of ball mill:
The ball mill has horizontal cylindric rotating device, outer rotating with gear, two warehouses, is lattice-type ball mill. Material from the feeder device throuth hollow shaft of feeder evenly into the first warehouse of ball mill , there are ladder liner and ripple liner in the warehouse , built by steel ball with different specifications , rotating cylinder produces centrifugal force take the ball to a certain height then fall,have a impact of the thumping and grinding for the material. After the material in the first warehouse reach coarse grinding,pass throuth single-wall partition into the second position, the warehouse lined with flat lining and steel balls in it ,have further grinding for the material . Powder discharged through the discharging plate to complete the grinding operation.
Structural characteristics of ball mill:
This ball mill is made up of feeder part ,discharging part ,rotating part ,transmission part(reducer,samll transmission gear ,motor,electric control) etc. main part.Hollow shaft adopt steel casting, lining can be converted,big rotating gear processed by casting gear hobbing .In the barrel there are board of wear-resistant,have a good characteriatics of wear-resisting.The machine is of steady operating and reliable working.
Structure of ball mill:
Host of ball mill include cylinder,and cylinder are equiped with liner made from wear-resistant material and bearing bear cylinder and maintain it to rotate ,also have driving parts,such as motor, and transmission gear, pulley, V-belt etc.
Performance characteristics of ball mill:
1.This series ball mill is of wide scope of application , simple structure and easy maintenance.
2.This series ball mill has a big processing capacity, the advantages of continuous operation is obvious .
3.Cylinder liner and grinding media can use a variety of materials, corrosion resistance is strong, and use is wide.
4.This series ball mill is of convenient installation and commissioning , easy to operate.
5.This series ball mill productivity is high, the cost of use is low.
Technical parameters of ball mill:
Model

Speed

(r/min)

Max. weight

of balls (t)

Input size

(mm)

Output size

(mm)

Power

(kw)

Capacity

(t/h)

Weight

(t)

Φ900×1800

37

1.8

≤15

0.075-0.89

15

0.5-2

3.4

Φ900×2100

37

2.3

≤15

0.075-0.4

18.5

0.4-2

3.9

Φ900×3000

35

3.85

≤25

0.075-0.4

30

1.1-2.5

7.78

Φ1200×2400

35

4.6

≤25

0.075-0.4

30

1.3-3.2

8.65

Φ1200×2800

35

5.4

≤25

0.075-0.4

37

1.5-3.7

10.02

Φ1200×4500

35

8.6

≤25

0.075-0.4

45

2.7-6.79

14

Φ1500×3000

29

9

≤25

0.047-0.4

75

3.3-8.2

14.12

Φ1500×3500

29

10.5

≤25

0.047-0.4

75

3.3-8.5

15.64

Φ1500×4500

29

13.5

≤25

0.047-0.4

90

4.5-12

20

Φ1500×5700

29

17

≤25

0.047-0.4

110

2.6-14

21.5

Φ1830×3000

24

13.5

≤25

0.047-0.4

135

4-15

28

Φ1830×3600

24

14

≤25

0.047-0.4

135

4-15

29

Φ1830×4500

24

20

≤25

0.047-0.4

155

4-19

32

Φ1830×7000

24

31.5

≤25

0.047-0.4

210

6-22

36.5

Φ2100×3000

22

18

≤25

0.047-0.4

210

6.4-28

40.79

Φ2100x3600

22

20

≤25

0.047-0.4

210

7-28

42

Φ2100×4000

22

21.5

≤25

0.047-0.4

210

7.6-28

43.45

Φ2200×3600

21.7

25

≤25

0.047-0.4

245

5.2-32

44

Φ2200×7000

21.7

46

≤25

0.047-0.4

380

15-38

63

Φ2400×3600

21

28

≤25

0.047-0.4

320

8-60

47

Φ2400×4500

21

35

≤25

0.047-0.4

380

8.5-60

70.5

Φ2700×3600

20.7

40

≤25

0.047-0.4

400

12-80

75.5

Φ2700×4500

20.7

48

≤25

0.047-0.4

430

12-90

102

Φ3200×4000

18

65

≤25

0.047-0.4

800

30-180

137