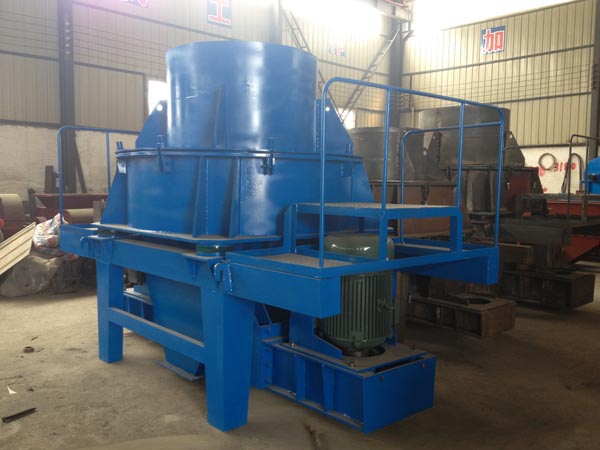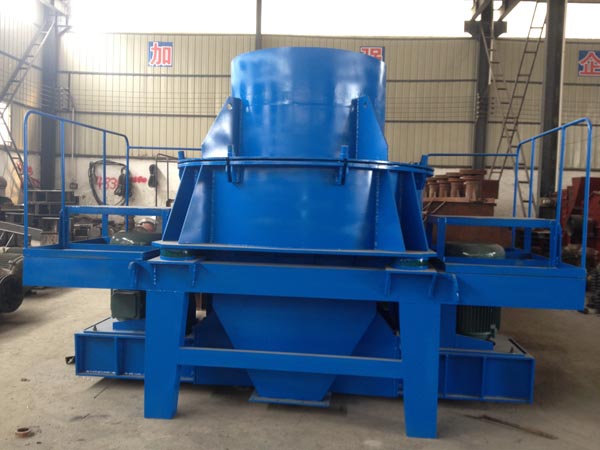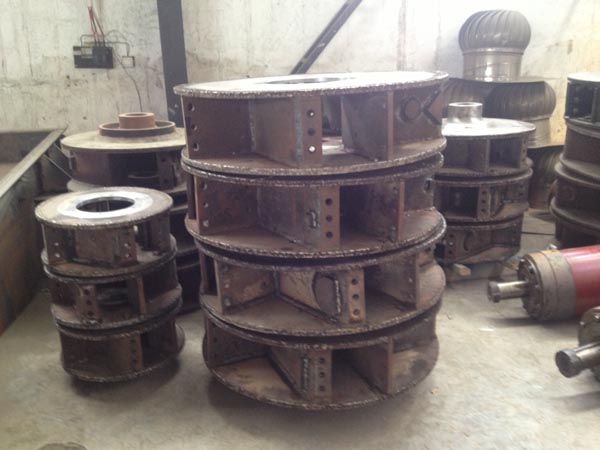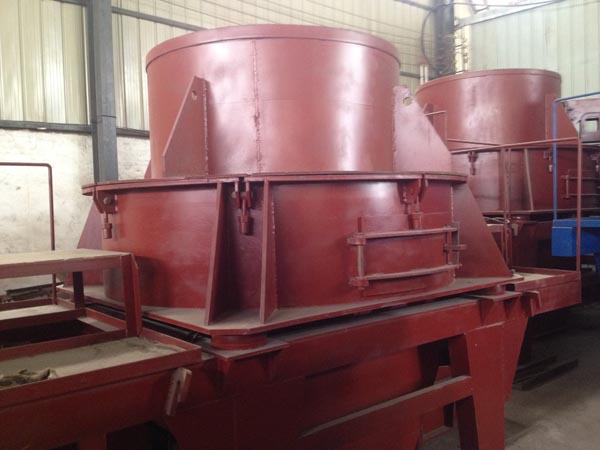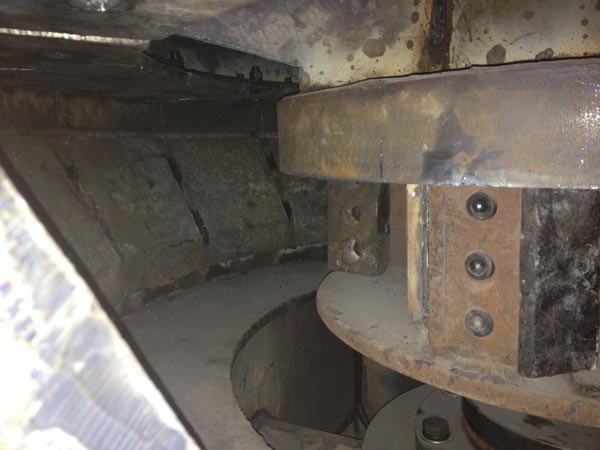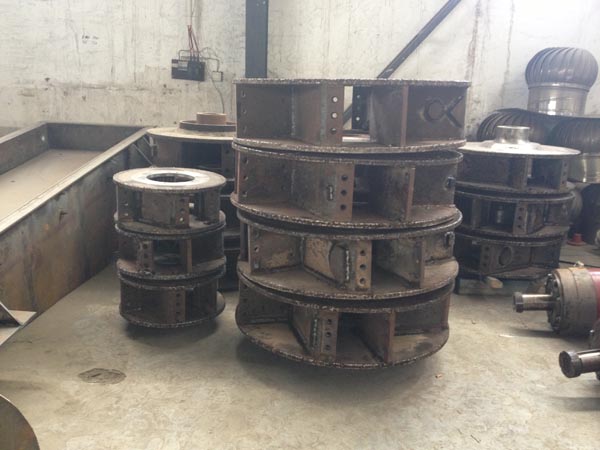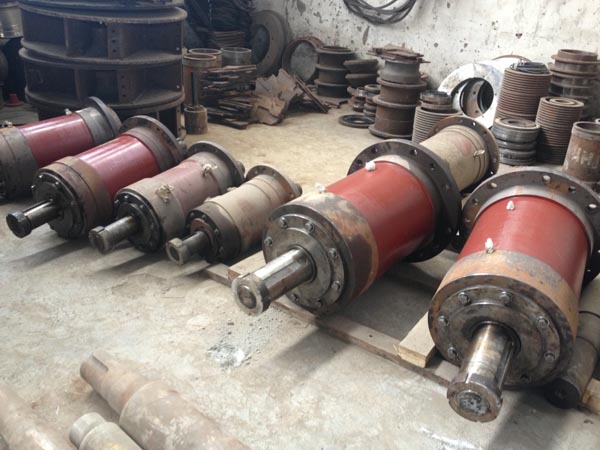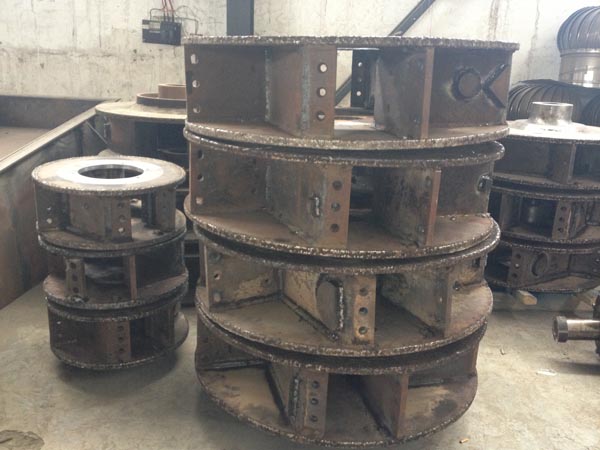 Sand maker introduction:
Sand making machine is the equipment which makes sand artificially. It can be impact crusher or cone crusher according to the materiel condition and production requirement.
Sand making machine is the most widely used equipment according to industry application degree and scopes, so the impact crusher is also named sand making machine in industry business. Sand making machine is widely applicable to grind hard, brittle materiel like all kinds of rocks, refractory materiel, cement clinker, quartz, iron ore, concrete aggregate, etc.
It is especial suitable for making building sand and paving sand.
Because of its low wearable feature, sand making machine is also used in high abrasiveness and secondary crushing industry. Besides, because there is no pollution for machine, sand making machine is well suitable for producting glass quartz sand and other high purity material industry. Its production capacity scopes is 10-500t/h., so sand making machine almost can satisfies all production requirement.
Working features of sand making machine:
1. Simple structure and low running cost.
2. Less wear and using the principle of stone hitting stone.
3. High crushing efficient and lower power consumption.
4. It have grinding and coarse grinding function.
5. Less influence by materiel humidity and the materiel humidity can get about 8%.
6. The working noise is lower than 75db and the dust pollution is less.
7. It is applicable to grind the hard and medium hard materiel.
8. The production shape is cube and its bulk density is small. The iron pollution is less.
Working Principle of sand making machine:
he rotator driven by motor performs high-speed rotation. The materials are primarily crushed in the first crushing chamber by colliding with hammer of the rotator, and then enter the secondary chamber for fine crushing. Finally the materials are being discharged from the discharge port.
rock sand making machineapplication:
superfineness energy saving crusher is also called new sand making machine, it's. widely used in the chemical industry, construction, coal mining, refractory material and so on, Further crushing the medium hard materials, such as gypsum, talcum, limestone, cement, clay, Calcite, granite, river gravel , basalt and so on.
rock sand making machine Featutres :
Small material size, uniform granularity, big producing capacity, long-life hammer, supporting small power, and change three for two broken broken, process simplification, simple structure, easy maintenance, and the smooth running characteristics. Equipment investment lower than the same size of the traditional technique and equipment 35% -50%, higher than the same scale output efficiency of traditional technique and equipment 35% -50% (limestone as an example: One product size ≤ 5 mm accounting for 85 percent). Long-term maintenance costs run less than the same size of the traditional technique and equipment 35% -50%.
Main technical parameters of Sand Maker
model

Feeder

Opening

mm

Feeding
Size

mm

Output

size

mm

Output

size

mm

Capacity t/h

Motor

(kw)

Clinker

limestone

Siliceous sand

800×400

400×185

120

≤5

5-20

20-30

30-45

35-45

22-37

800×600

500×250

180

≤5

5-20

35-40

40-55

45-55

37-45

800×800

550×330

180

≤5

5-20

35-45

60-65

55-65

37-45

1010×1010

1000×350

180

≤5

5-20

45-55

60-75

65-75

45-55

1200×1000

1200×400

180

≤5

5-20

80-110

80-100

80-100

90-110

1200×1200

1200×450

180

≤5

5-20

100-110

90-100

90-120

110-132

1400×1400

1500×500

190

≤5

5-20

100-150

100-150

120-150

160

1600×1600

1600×550

190

≤5

5-20

170-210

190-250

190-250

250

1800×1800

1800×800

190

≤5

5-20

250-270

280-310

280-310

280