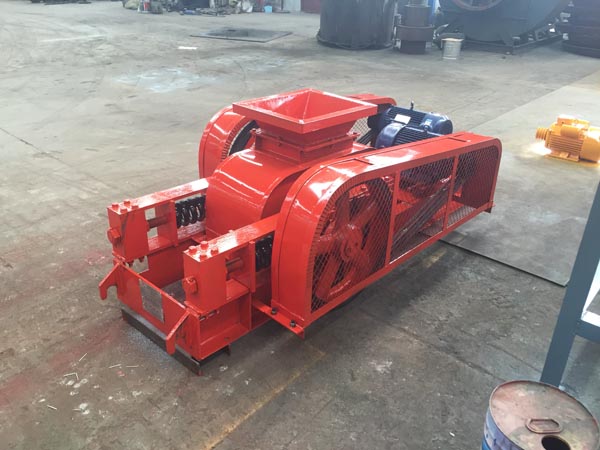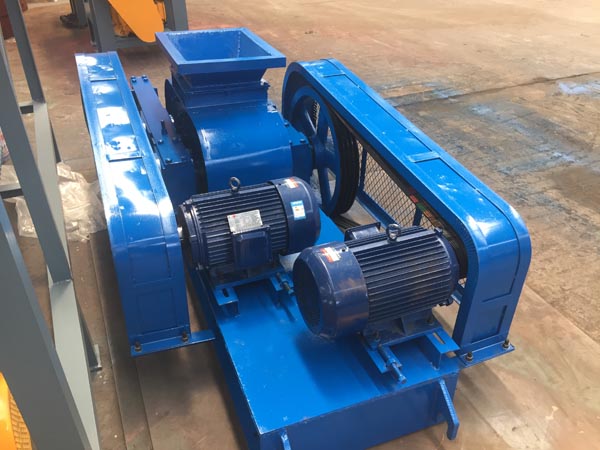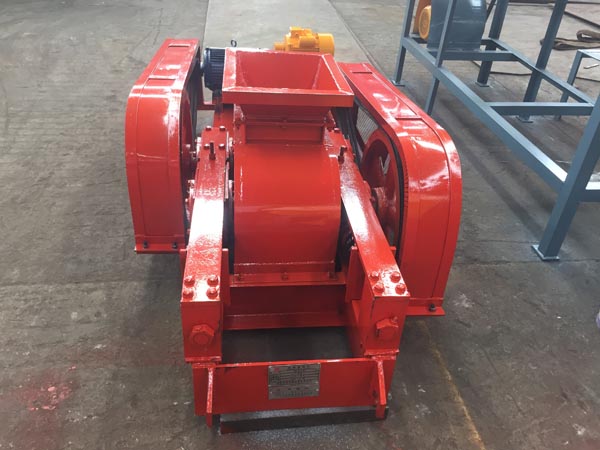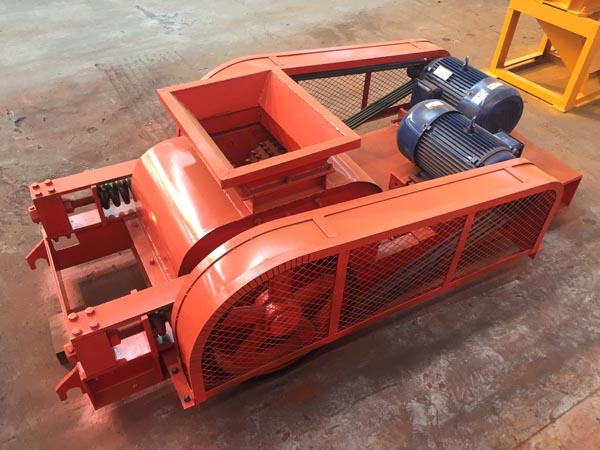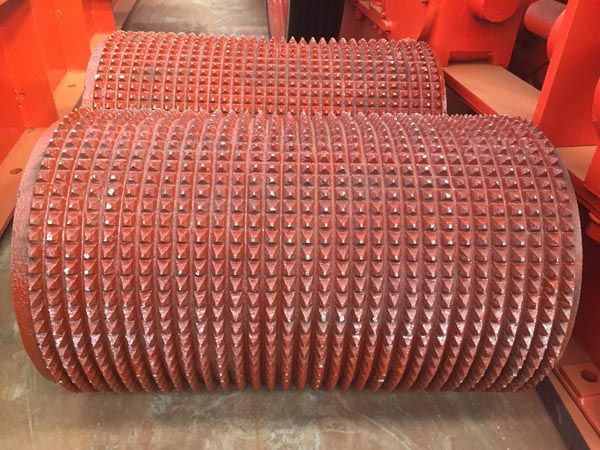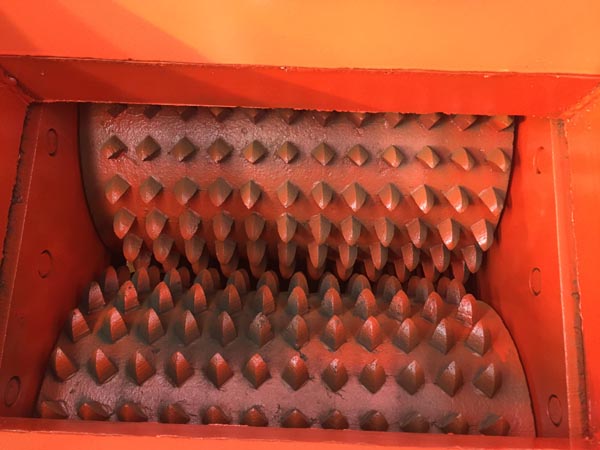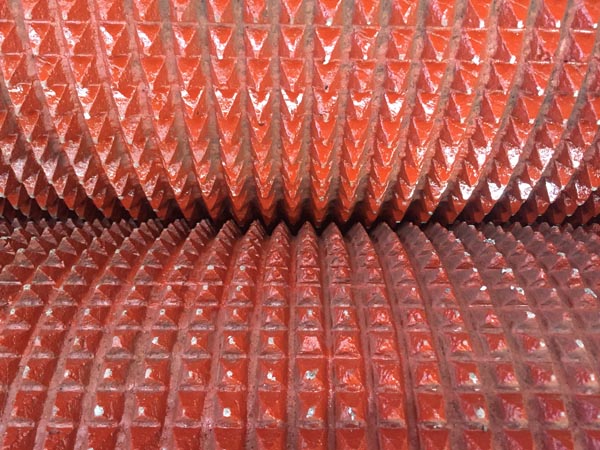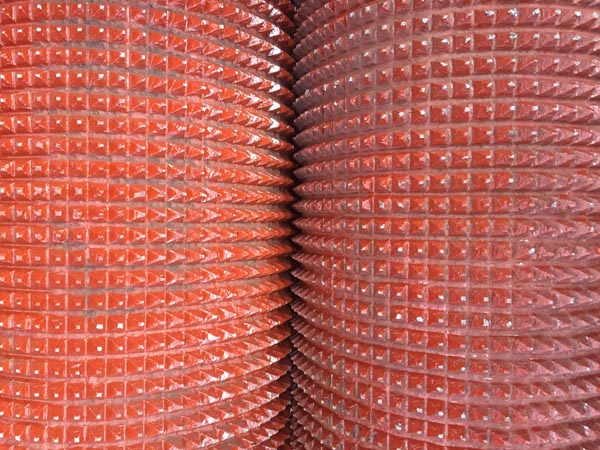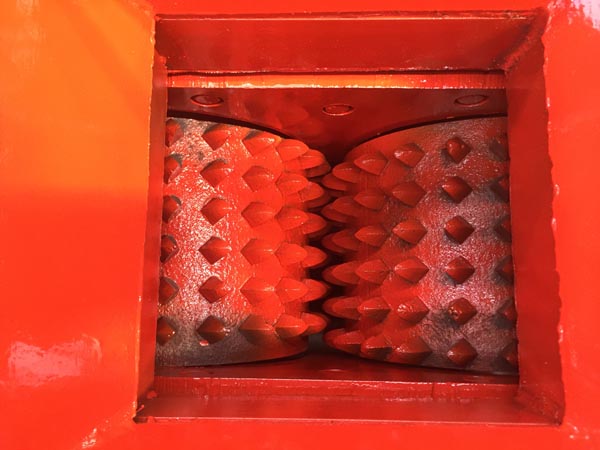 Product Introduction
The Toothed Roll Crusher is applicable to the industries of coal, metallurgy, mineral, chemical and construction materials, and It is more suitable to crushing raw coal (included gangue) of big coal mine or coal separating plant. The electrical motor and speed reducer is connected by distance limited hydraulic turbo coupling, which prevents the dynamic overload and sensor overload for safe operation. The distance between the toothed rolls is adjusted by hydraulic and the bearing of the toothed rolls is centralized lubricated. It has the features of optimal designing of gear shape, the choice crushing between tension and cutting, high efficiency with low consumption, uniform production size
Toothed Roll Crusher is worked by making two toothed roll rotate oppositely under the action of two pulleys on two sides of crusher, which driven by one motor or some motors. Thus the materials reaching the required size fall and discharged automatically, while the ones larger than two toothed rollers still left to be crushed until they reach the required size.
1.Average discharging size without blocking up.
2. Automatically screening the materials after crushing.
3. High efficiency and low energy consumption.
4. Good flexibility and operational reliability.
5. Full-sealed design and no dust pollution.
6. Small vibration and low noise.
7. Removable shell which is convenient for daily maintenance and inspection of the machine.
Main technical parameters
:
Model

Feed Size

(mm)

Discharging Size

(mm)

Capacity

(t/h)

Power

(kw)

Weight

(T)

Dimensions

(L×W×H)(mm)

2PGC450×500

≤300

15-125

30-60

22

3.4

2492×2200×758

2PGC600×750

≤600

15-150

60-100

30

6.9

3265×2780×1442

2PGC600×900

≤600

15-150

80-120

37

7.2

3265×2810×1442

2PGC900×900

≤700

15-200

100-160

60

13

3500×3300×1400

2PGC1250×1250

≤800

20-300

150-300

110

36.5

7980×5872×2200

2PGC1200×1500

≤800

20-300

200-500

150

55

8010×4900×2170